We recently sat down as a team, to review the last 12 months of business development activities and work out what we did well, what we could improve on, and what we should stop doing completely. I would suggest that there is a lot of value in you taking the time to do the same exercise. Even if business has been good, it is vitally important in the current landscape that you don't just continue doing certain things, because it's the way you have always done it, but actually take the time to properly understand what activities are bringing in new and repeat business.
Hopefully you have some means of tracking and using the data you have collected over the course of time, with information like how many new clients you have obtained, how many repeat clients, the source of business, the value of different work types, the profit margins made by different teams etc etc. When you are doing your strategic review, have this information available, but also challenge assumptions and norms. Also try to consider other factors that have an impact on the success of your business, even though they may be difficult to measure, eg brand perception - how do your clients / prospective clients view you? Does it vary for different work types? You may have budget to use a market research company and quantify all of this properly, but even if not, it is worth getting everyone's views, as they will probably have slightly different answers/thoughts, allowing you to consider a strategy going forward.
When conducting your strategic review, I would offer 3 pieces of advice.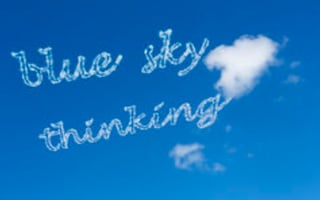 Firstly, take a proper 'blue sky' approach to this task. Give it the importance it deserves by taking time out of the office for the day, away from the day to day work, the phone ringing, emails etc. Also, make sure to involve all of the right people – as many people in the business as possible ideally, as some of the best ideas will come from those you least expect. In an ideal world, close the office for a day, or have a skeletal staff to 'man the fort' so that you can get as much input from all levels of seniority, and all functions/areas of the business. You are all working towards a common goal of improving the business (or at least you should be), so it is valuable to involve as many people as you can. As a bi-product, you will find that just by involving people, they will become more invested in the idea of improving the business, and provided you keep them informed as you try any new initiatives or changes, they will likely be more committed, motivated, productive and high performing. A win, win.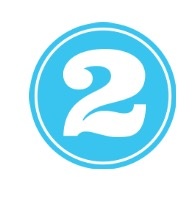 Secondly, allow yourselves to challenge ideas and initiatives, in a constructive way. It is important to stop doing things that only happen because 'that's the way it's always been done', rather than for a specific, strategic, reason with a measurable return on investment. Also, it is equally important to 'fail fast' with newer ideas that aren't working. These may be things you have only tried relatively recently, but if they are not working, and persisting is unlikely to change that, don't be too proud to admit that it isn't working. Cut your losses, and try something else, as that's how successful businesses move quickly forward. Stick with what you know works, and 'fail fast' at things that don't.

Finally, don't just look at the way you are bringing in business, either new or repeat, but also at the way you are doing the work. Review your processes,, and assess whether you could make them better. If you can save a little bit of time here, get rid of some duplication there, and save a few pounds in the next place, you will achieve significant savings over the course of time, particularly if these processes are carried out tens, hundreds or thousands of times over the course of a few months or years.
So, even if it isn't your financial year end just now, start planning for a strategic review day sooner rather than later. Shortly prior to your year end is the best time to do this task, so that you can plan and allocate appropriate budgets for the next year, but don't let that stop you going ahead with an initial meeting now – you can always review it all again around your year end and do it annually from then on.
I know it can be difficult to step away from the day to day client work, but I honestly believe you will see significant benefit from doing this, and ultimately improve the bottom line. Now who doesn't want to do that?!
Gregor Angus
Business Development Manager