In House or Quasi-Legal Roles
For those who didn't have a chance (or didn't want to!) read my last Blog post (link here), I was explaining that as somebody who trained as a solicitor, and worked in practice for a number of years before moving out of the profession, I am regularly approached by young lawyers about the various career options open to them. I stated in the Blog that I believe that getting a role that interests and excites you is perfectly possible – the problem is that people don't know what that role looks like.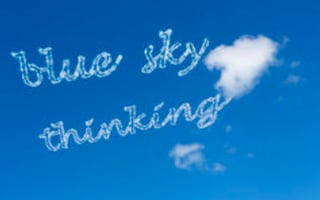 I suggested doing a bit of 'blue sky thinking' about what yo
u want from your work, what type of firm or organisation you want to work for, and the clients you would ideally work with.
By going through that process, you may have identified that you like working with commercial organisations, local authorities, or regulatory bodies for example. One option may therefore be a move 'in-house'.
In the past, some of the attractions of working in-house were that it was perceived to be less stressful, have better hours, and a more appealing work/life balance etc. I'm not sure that is always the case, and can say without doubt that in some cases it is definitely not the case, but as against large corporate firms, on the whole, there probably is some truth to it. However, many smaller local or regional private practice firms have managed to build a culture of 'leaving at the back of 5' unless there are unusually urgent matters to be dealt with. In those cases, an in-house role may actually result in longer hours. Another reason often cited is more flexible working, better annual leave, and more substantial benefits packages. In-house roles may still be slightly ahead on initiatives like flexi-time, but many of the larger private practice firms have caught up in that respect. For annual leave, and benefits such as Pension contributions, my guess is that in-house roles in commercial organisations are still better, on the whole, than private practice, but that is a very general statement, and some in-house roles may not be as generous.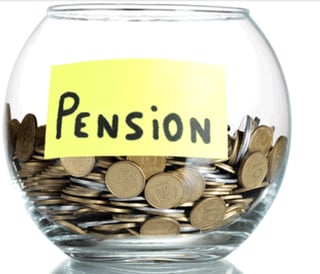 It does always surprise me how much marginal additions to Pension contributions at an early stage in your career can add up to very substantial amounts over the course of time. So, when considering a career move, you should take these things into account when considering the offer as a whole. Salary is all well and good in the short term, but better Pension contributions will add up to a significant amount in years to come.
Working in-house can obviously take a number of different forms in itself, so even if you think this is for you, have a think about what you want from your work. Do you find working for a charity most appealing, even though the pay may be less, or do you like the idea of being a 'business adviser' within a commercial business such as a bank or oil company. Do you like the hands on / technical 'legal work'? At a large commercial organization, you will often use external legal firms to do a lot of the drafting for example, and your role is often more to liaise / relay information to and from your business, in order that they can make a commercial decision, rather than the 'hands on' work. Some will find this appealing, but for others, the technical legal drafting is what they enjoy about being a lawyer.
In terms of what I would call 'quasi-legal' roles, I am talking about positions inhouse or in industry where your skills or qualifications as a lawyer stand you in great stead to do the job, but the organization does not necessarily require a qualified solicitor to do the job. Examples would be Health & Safety type roles, internal Audit or Risk jobs, and the most common example is possibly within Human Resources. These roles are most often done by experienced HR professionals, but a background in Employment Law in private practice would likely make you a sought after candidate in many circumstances. These types of roles will often be very appealing, but my experience is that they come up less often. You may of course strike it lucky, but you should be aware that you may end up holding out for many months or even years until something suitable comes up. The wait may be worth it for you though!
Hopefully some of these thoughts will help, if you found yourself thinking you liked the idea of a move in-house during your 'blue sky thinking' session. For some, the title of 'Partner' is what motivates them more than anything else, but for others the idea of working in-house strikes the right balance on more fronts. Food for thought I hope.
In my final instalment of this series, I will talk about my experience of moving out of legal practice completely, and the options that may be available to others thinking that may be the path they wish to go down.
Gregor