This week I thought I would give you my top 5 tips to market your law firm
Identify your target market
You need to really understand and identify with your target market. Who are they, what are their interests, what type of business information would help them? You don't want to be annoying your target audience with salesy content, give them content they need! For example if you target people selling their houses, perhaps run a blog on top 5 moving tips or how to best prepare your home for valuation? If you target start-up companies then possibly write a blog on how to raise funding or what grants are available.
If your targets think you are an expert in all aspects of their needs whether that is business needs or personal then they are likely to trust you with their legal work.
Social Media
Never under estimate the power of social media. Use an app like Hootesuite or Hubspot to dedicate a couple of hours or so a week to setting up social media content for the week ahead. You really don't need to be spending everyday on it! Also never under estimate the power of social media outside of business hours – your target clients are more likely browsing social media in the evening or weekend so ensure you have content going out at these times too. Also don't forget to tag friends, they are more likely to like and retweet your content if it benefits them too.
Strategic Partners
It's good to have friends! Build up a list of partners who have skills to help your target clients in areas that you are not specialist in. Perhaps your clients will need a good accountant or someone to do some lean management training. Knowing people to introduce to prospective and current clients that will add value to their business will only ever benefit your relationships. Also don't be scared to let some partnerships go, the accountant that you are always throwing work at but never sends anything your way or at least buys you a coffee! Perhaps spend less time on meeting these people, once every quarter instead of once a month. Don't forget to document what leads you get from strategic partners, this will help you focus on who is worth spending more time with and who isn't. Review your strategic partners every 6 months.
Lots of Calls to Action
Make sure your target client has a lot of ways to contact you. The average time spent on any website now is about 2 seconds! Make it as easy as possible for target clients to know what you do and how to get in touch. Ensure that the benefits that you can provide to a prospect are easy to see. We have benefits on our home page as the first thing a visitor sees. Lots of 'enquire now' buttons and lots of options for individuals to input their email address is good. A simple form is good, you don't want people getting bored filling it in and why do people really need to know your mother's maiden name!
Enjoy it!
Marketing should be fun! You get a chance to showcase a product or service that you love and you can get creative with it. No day is the same, researching and writing content, attending events, going on social media and editing a website are all parts of the job. Good luck!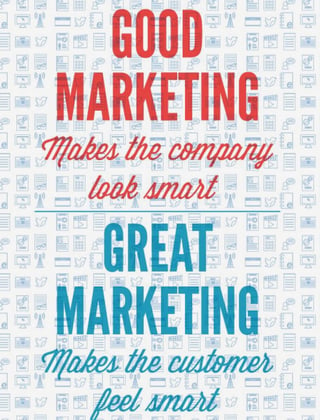 Emma O'Day
Marketing and Communications Manager